In my mission to enrich everyone's lives with really good music, I'm here again to share with you some of the most wholesome tunes that have been rocking my world lately.

First of all, for those of you who weren't already aware, Hanson's new album "The Walk" was released July 24, 2007 in North America. Of course, the Japanese have had it since February 21st... Whatever, Japan. And, to Hanson, I have another message: Nani?!? >:O

Anyway, the album is awesome. Hanson seems to be the only band around who can pick up new music trends and not completely lose their focus. Bands that go the route of SUCKING make me want to saw off my ears, so I'm thankful to Hanson for not being one of those bands, because I like my ears. I've loved them since I was about twelve years old and they've never (really) let me down. (There was that incident with Taylor marrying a fangirl... >_> We let that one slide. Especially now that he has cute babies).

Here's my banter about other things I really like about Hanson's new album, other than it being awesome:
1) The brothers have certainly picked up a diverse amount of new instruments, considering Taylor is credited with both the clavinet and wurlitzer, Zac now contributes with acoustic and electric guitar, and they've even lured Isaac away from the bass with both acoustic and electric guitars as well as synth and the ever-impressive "precussion." Whatever that really means. Foot-stomping, maybe.
2) Basically the whole Hanson family took part in the 'hand claps' on "Been There Before" - even wivesies and babies. This makes me happy.
3) I can't tell you how much I'm into bands thanking God in their thank-yous. Not only does it show their separation from the lime light and ability to give credit where credit is due, I can also feel so much more a part of what the musicians are doing when I know they share my beliefs. This goes out to The Rocket Summer, too, so... word up, Bryce Avary. You rock.

Now, the music: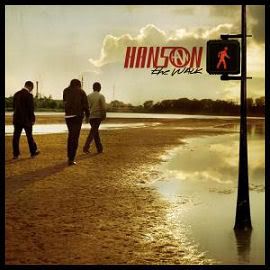 Hanson : The Walk
download the full album (+bonus tracks): here. (65.2 MB, RAR file, mediafire)
mirror: here (sendspace)
1. Intro (Ngi Ne Themba)
2. Great Divide
3. Been There Before
4. Georgia
5. Watch Over Me
6. Running Man
7. Go
8. Fire On The Mountain
9. One More
10. Blue Sky
11. Tearing It Down
12. Something Going Round
13. Your Illusion
14. The Walk
North America bonus tracks:
15. Got A Hold On Me (Live Acoustic)
16. I've Been Down (Live Acoustic)
17. Something Going Round (Live Acoustic)
Japan bonus tracks:
18. In A Way
19. I Am


Excusing what I said about the Japan release of "The Walk" (see above), I've really been on a Japanese music kick lately. So, I decided you needed some Hyde (lead singer of the band L'Arc~en~Ciel) and, specifically, his album "Roentgen" which I love. Also, you are special for I am giving you both the regular and limited release in one (something lovely for all of you Japanese/English bilinguals out there). ps. Hyde + falsetto = fried gold.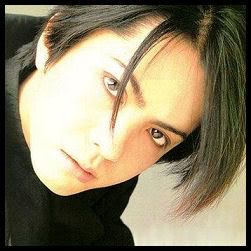 Hyde : Roentgen [REGULAR + LIMITED RELEASE]
download the whole set: here. (98.6 MB, RAR file, mediafire)
mirror: here (sendspace)
1. Unexpected
2. White Song
3. White Song (English)
4. Evergreen
5. Evergreen (English)
6. Evergreen (English Ensemble)
7. Oasis
8. Oasis (English)
9. A Drop Of Colour
10. Shallow Sleep
11. Shallow Sleep (English)
12. Shallow Sleep (English Ensemble)
13. New Days Dawn
14. Angel's Tale
15. Angel's Tale (English)
16. Angel's Tale (English Ensemble)
17. The Cape of Storms
18. Secret Letters
19. Secret Letters (English)

[ps. If you don't download any of the other ones, get "Shallow Sleep" and "Secret Letters." Also, all of the English Ensembles are really good.]


And since we're on the subject of awesome Japanese music, I have to include some Utada Hikaru: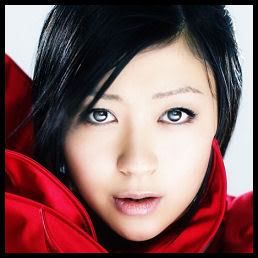 Utada Hikaru
Final Distance
Distance (M-flo Remix)
Hikari [Kingdom Heart's I Theme]
Hikari (Bilingual Mix)
Simple and Clean [English Kingdom Heart's I Theme]
Simple and Clean (Influence Mix)
Passion During the Battle [Kingdom Heart's II Theme]
Passion After the Battle
Passion (Drive Aura Mix)
Sanctuary [English Kingdom Heart's II Theme]
You Make Me Want to Be A Man (Bloodshy and Avant Mix)
Devil Inside (Scum Frog Vocal Mix)


What the heck, have a Format song too:
The Format - At The Wake


Considering how much money I just saved you in CDs (or iTunes Store, if you go that route), you probably won't mind dedicating a couple years of your life to me as my slave. ... No? Damn, that plan failed.


[Please let me know if you have trouble with any of the links and I will do my best to fix them.]